Parenting
kids with disabilities

by the numbers
15% of the world's population has a disability, and 3-6% of children have a developmental disability or delay (such as autism, cerebral palsy, Down syndrome, and many others) requiring significant support needs. Undivided partners with families to make sure their kids (and the family as a whole) can thrive by leveraging the collective knowledge of parents who have come before.
32% of parents raising kids with disabilities report leaving the workforce.
When an employee leaves your team, you lose their knowledge and expertise. Backfilling costs on average 50-100% more than employee retention.
Parents of kids with disabilities must spend an average of 12 more hours caregiving every week.
Those 12 hours don't fit neatly outside of office hours, meaning higher absenteeism among this population of parents.
Parents caring for kids with disabilities show biomarkers of PTSD.
Caregiver stress exacerbates the mental health crisis that costs employers in multiple ways.
Together with Undivided, you can actively support the parents on your team.
Give parents their time back.
We partner each parent with an Undivided Navigator who actually takes things off their plate. They get organized with a plan that breaks their to-do list into easy-to-follow steps, meaning they spend less time researching or making common mistakes.
When there's less to worry about, employees can feel more focused, balanced, and engaged.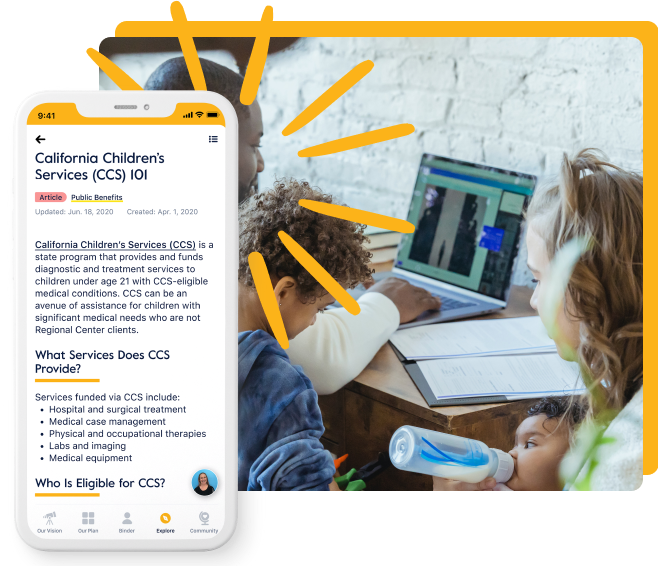 Connect parents with experts.
Parents who partner with an Undivided Navigator benefit from the experience of hundreds of other families and professionals. Whether your employees face challenges with insurance questions, special education services, or government benefits, our Navigators are ready to help.
When there's one place to go for answers, employees have more power to keep moving toward a common goal.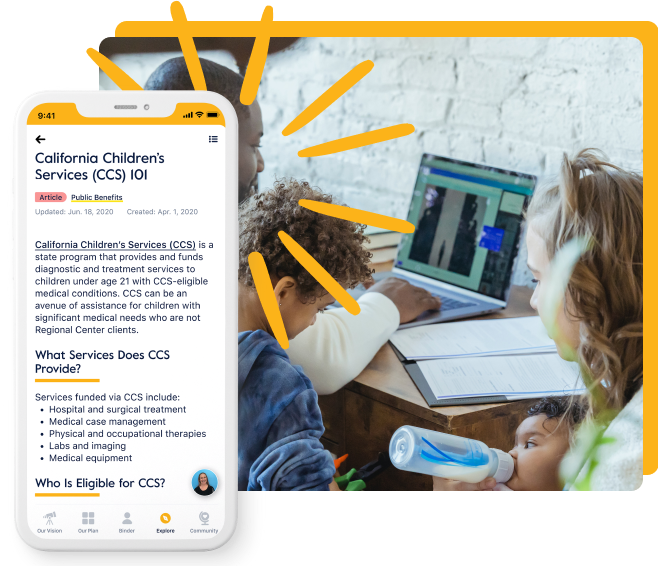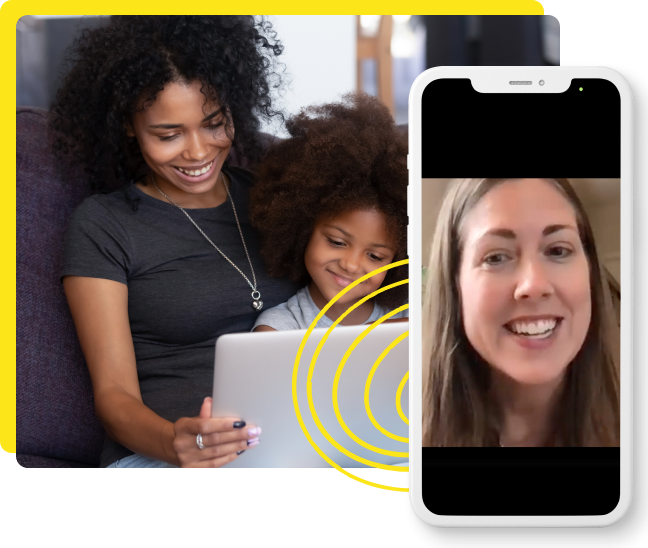 Give parents a comprehensive support system.
Undivided provides personalized 1:1 support from a dedicated Navigator. Families also gain access to our parent-led support spaces and an amazing community of families like theirs.
When parents feel supported, they can make meaningful connections that improve their whole family's well-being.
Provide a benefits package unlike any other.
Skilled employees want an employer who cares for their life and family outside of work. Undivided Navigators can help parents find ways to access more benefits and reduce their out-of-pocket costs.
42% of parents report taking extended leave from work. Undivided provides the roadmap for parents so that they do not need to take as much time figuring out their child's care.
Help your employees and their families thrive.
Find out how we can tailor Undivided for your workplace.