Top 25 Adaptive School Supplies for Kids with Disabilities
---
Published: Aug. 9, 2022
Updated: Sep. 13, 2023
---
A huge variety of accommodations and adaptive tools can help students access their classroom and curriculum. In the best cases, a school's occupational and physical therapists — as well as assistive technology specialists — work closely with a child to determine the right equipment to support their strengths and needs. Those same accommodations often come home so parents can help reinforce strategies that are working while helping their child with homework and more. But sometimes finding the right tools can take a little trial and error, so we reached out to Kimberly Gardener at Therapy Place for Kids for her recommendations and also surveyed the parents of Undivided to put together this best-of list.
Tools to support low vision
These glue sticks with blue glue color for visual contrast dry clear. As a bonus, the wide base makes it easier to stand on a desk.
Add high-contrast, large-print keyboard stickers to help a student with low vision as they're learning to type.
Tools to support fine motor development
Click-top markers make it easier to start coloring than pens with caps.
A directional locker lock or key-style lock may be easier to use for middle school and high school students working on fine motor skills. You can also ask that using a lock be added as an occupational therapy goal in your child's IEP.
Easy-grip scissors work well for classroom activities and occupational therapy, and they come with a cover to support blade safety. Both right-handed and left-handed kids can use these.
An easy-open pencil case without a zipper lets more kids access writing tools.
Stock up on pencil grippers so that your child will have some at school and at home. The Grotto grip is another style your child might find useful.
A weight pencil set can provide proprioceptive and tactile input for kids to support their handwriting.
For older kids, you may want to try a weighted mechanical pencil set. Undivided parent Jennifer says, "My son has been using this pencil and the weighted pen made by the same company for a few years now. We prefer it over using both a grip and a weight — it's much easier for him to manipulate and hold, and no need to move a sticky grip to sharpen the pencil!"
Notebook paper with raised lines provides both sight and touch input for writing. Undivided parent Kelly also recommends notebook paper with darkened lines as well as the sky/ground paper that a lot of OTs use.
Theraputty is useful for hand warm-ups prior to writing.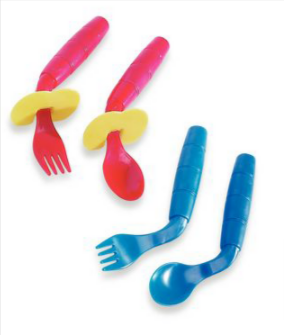 If needed, pack your kid's lunch or snack bag with adaptive flatware like EasieEaters Curved Utensils.
Tools for sensory input
A compression sensory vest can be worn under or over clothing to provide therapeutic pressure for students with sensory processing difficulties.
Flexible seating in the form of a wobble cushion, yoga ball chair, or chair wedge can provide sensory input and help kids focus.
Sensory objects like chewy necklaces and pencil tops can provide oral stimulation for kids who need it. Undivided parent Meg says she loves Chewbeads Chewy Necklaces: "We have loved these, had them for years and years, and they are still holding up. It is marketed for teething, but they make a junior brand that we used because they have some cool necklace designs for all kiddos." You can also try Chewy Tubes P's and Q's for another option.
For PE and movement breaks, a scooter board can help kids get the wiggles out.
Have you heard of a body sock? It can can be a great tool for deep pressure.
Weighted blankets aren't the only items that can help with sensory input. You can also check out weighted lap pads, neck wraps, and stuffed animals. Southpaw resistance tools, vests, weighted toys, wraps and shawls provide plenty of options.
Undivided parent Meg says, "The whisper phone has been a game changer for my son. His speech therapist recommended it for helping him with his ongoing verbal stims in class, he talks out loud during class and reads his books out loud, too. We tried ABA, reward system, everything, nothing helped him inhibit. This allows him to still do his verbal stims but into the whisper phone — it echoes back in your ear, so you can learn to whisper your verbal stims while still being able to hear them loudly through the phone's feedback. The goal is to eventually move from whispering to doing those verbal stims in mind, not out loud. We use PVC pipe because his school has tons of them in different sizes that they made."
Tools to support executive function
The Octopus Watch empowers kids by teaching good habits and the concept of time. You can program it to add gentle vibrations when a reminder pops up. The Dirrelo Smart Watch is another option. Undivided parent Carrie says, "I connected a Google Calendar account to it so he gets reminders about his schedule and he can see text messages we send him."
Tools for academic support
Ear plugs can help with noise reduction at school. Undivided parent Meg says, "These are less cumbersome than the big headphones typically provided by school. My son's OT/speech team recommended these types of earplugs used by musicians that reduce sounds but he can still hear. It's been a great win-win for him — he can feel emotionally more secure having access to earplugs he keeps in his pocket, and sounds are reduced but he can still hear teachers and friends." Undivided parent Gabi says, "My older daughter likes the Loop earplugs. They muffle the background noise for her just slightly." Parent Donna agrees: "My son has some too! It helps him focus."
Purchase some spacemen or make your own out of clothespins to help with proper word spacing.
Guided reading strips block out one sentence at a time as an aid for students with dyslexia and other specific learning disabilities.
A mini dry erase board or chalkboard has a wide variety of uses in the classroom to support academics and therapeutic services.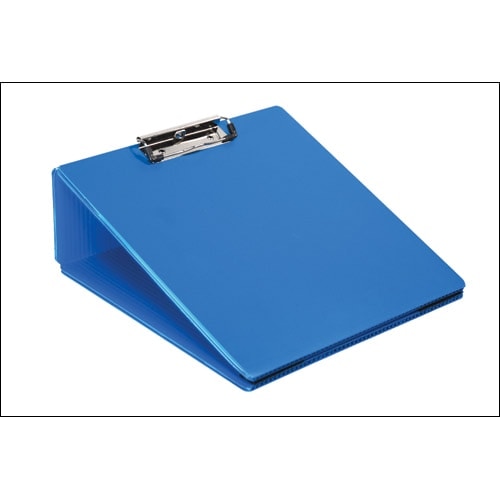 A tilted surface/slant board can help support writing.
Other tips from parents
Undivided parent Leslie says, "Enabling Devices is a gem, and many school districts contract with them for low-incidence equipment so it is an easy pathway if items are in an IEP. They have the most ingenious switches and sensory products. Also, the beginning of the year is also a great time to check items used at school and in transport to school for signs of fraying or other wear-and-tear. Straps, buckles, Velcro closures, anything that has a foam insert (is a new insert needed?). Safety and comfort are primo!"

Undivided parent Lindsay says, "Don't forget to pack an extra of everything your child might lose or need to change like a change of clothes, extra glasses cord, extra hearing aid batteries, etc.!"

Undivided parent Lisa says, "I send a wet bag with a change of clothes inside and an extra wet bag. That way if clothes get wet or dirty, they can be contained in the wetbag."
Do you have any tried-and-true adaptive tools, tricks, or insights to share? Please let us know and we'll add them to the list.
Make sure to check out our back-to-school toolkit for more checklists and resources!
---
Give feedback to the Undivided team
A Navigator is your Partner at each turn
Every Undivided Navigator has years of experience supporting families raising kids with disabilities or parenting their own. Partner with an Undivided Navigator for a free
Kickstart
to learn first hand what support feels like!
Expert-driven content, guidance, and solutions.
Member events and office hours with real answers, plus access to our private parents' group.
Priority to begin a free Kickstart of the Undivided Support System with a dedicated Navigator.
"It's so helpful to have one place that you can go to get many answers."
–Leeza Woodbury, with Navigator Kelly since 2020